The American Cancer Society's estimates for esophageal cancer in United States found that there are roughly 20,600 new cases each year, with over 16,000 of those being attributed to men.
One common risk factor for esophageal cancer is gastroesophageal reflux disease, known more commonly as GERD. 
While GERD itself is not typically a cause of death, it certainly can contribute to esophageal cancer as a secondary condition. If you are a Veteran that has developed esophageal cancer or the surviving spouse of a Veteran who sadly passed away due to esophageal cancer, you may be eligible to recover disability benefits from the VA, or even Dependency and Indemnity Compensation (DIC). 
Our attorneys are prepared to actively pursue compensation for victims of esophageal cancer because we know how helpful it can be to a family that needs to cover specific expenses and reduce the amount of financial burden that this condition can cause.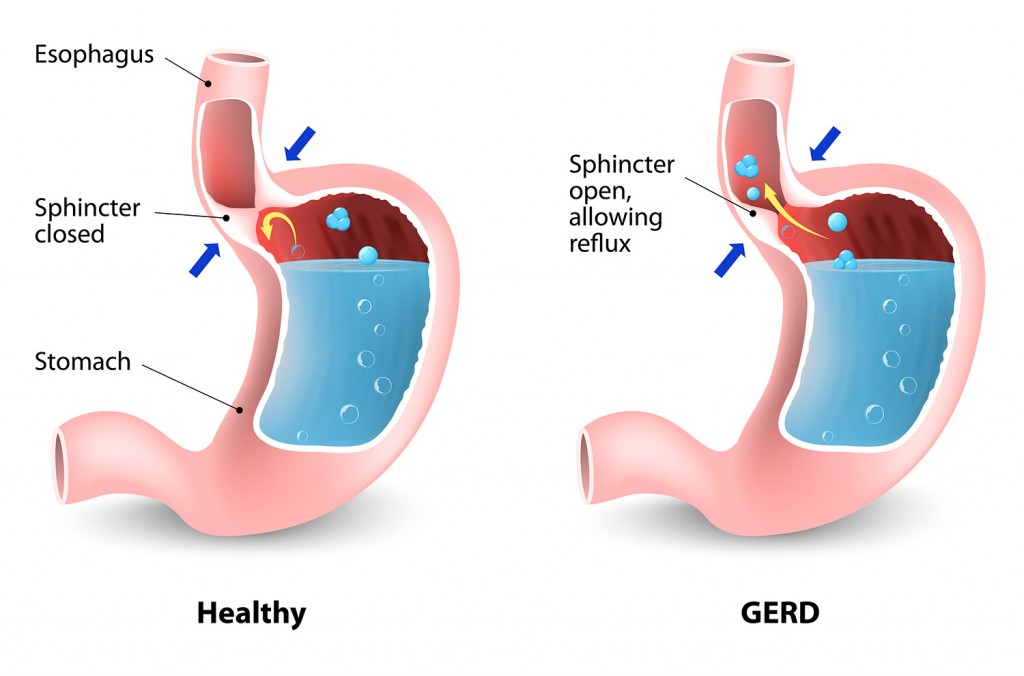 In the early stages of esophageal cancer, one might not notice anything wrong. 
Although, as the disease itself continues to progress, a person may experience several symptoms. 
What's more frightening is that it's often difficult for doctors to determine if the issue is common, like GERD, or if it's more serious, like cancer. 
A person that's suffering from esophageal cancer may experience:  
Worsening Indigestion. 

Heartburn (Acid Reflux). 

Hoarseness.

Coughing.

Chest Pain.

Burning.

Pressure.

Unintentional Weight Loss.
The signs of dying from esophageal cancer can also include but are not limited to a sudden onset of pain, fatigue, difficulty breathing, and fluctuations of mood and awareness.  
Doctors can and will often screen people for esophageal cancer if they also suffer from what's known as Barrett's Esophagus or other complications that may also place you at an elevated risk for cancer. 
Link Between Esophageal Cancer and Military Service
The Department of Veterans Affairs presumes that conditions relate to a person's time spent serving if the Veteran in question suffered exposure to something that's been known to cause said condition. 
Esophageal cancer can possibly relate to time in the service through a direct connection where Veterans experienced exposure to certain types of radiation. 
Direct service connection for all disabilities, to include GERD, requires three elements be met:  1) you must have a current diagnosis; 2) an in-service diagnosis, symptoms. event, or injury; and 3) a relationship or nexus between elements one and two that is commonly established through a medical opinion.
GERD As a Secondary Condition?
We have extensive experience getting the VA to grant secondary service connection for GERD.  Secondary service connection means that a service-connected disability has either proximately caused or aggravated (worsened) your GERD.
The area that we've seen this come up the most is in relation to PTSD, Post-traumatic Stress Disorder. 
Another good example is the effect of Nonsteroidal anti–inflammatory drugs (NSAIDs). Ibuprofen is one example and Veterans take Ibuprofen for pain relief. However, it is the primary cause of problems such as GERD.  In some cases, after prolonged use of these pills, Veterans can file GERD as a secondary claim.
PTSD has the ability to cause a person to have incredibly heightened levels of anxiety and stress, which in turn can cause a person to seriously overdevelop stomach acid – this acid may/can lead to GERD and its related symptoms. Many have also noted that the medications prescribed to treat PTSD can also be linked to GERD, which would allow both cases to a linear path to being a secondary condition, while in the same way being service-connected. 
Many Veterans are aware that they can file for direct service-connected conditions. What they don't know is that they can file for a secondary condition. These conditions are service-connecting claims that can be filed for a condition worsening due to an already existing condition on file.
For example, a Veteran files a claim due to a service-connected hip injury. That Veteran receives a rating based on said injury, then, over time develops knee problems as a result of a change in the way they walk. The Veteran can claim the new knee issue as a secondary condition. Of course, there must be medical evidence that can link the two issues together. However, there is no need to prove that the new knee issue occurred during service. This is because doctors can link worsening conditions to already claimed conditions through medical testing.
In fact, if a Veteran has previously experienced GERD and its related symptoms, they may be able to claim disability benefits if the PTSD medication that they were prescribed worsened their GERD. 
Furthermore, GERD may also possibly be linked as a secondary condition to COPD. COPD is known as Chronic Obstructive Pulmonary Disease and it's a lung disease that can lead to obstructed airflow.  
If you have COPD, you may experience a high-level of mucus production in addition to coughing, lots of difficulty breathing, and wheezing. Service members that faced exposure to toxic gases have an increased risk of developing COPD. 
COPD has been known to further irritate the esophagus and eventually cause GERD.  
Similarly, just like the above, the medication that's used to treat COPD can possibly also lead to GERD as a secondary condition.  
Moreover, if you suffer from service-connected GERD, and that reflux sadly leads you to esophageal cancer as a result, that cancer could qualify as a secondary condition. 
The VA rates disabilities on percentages, the higher your disability percentage, the more benefits that you will recover. A GERD diagnosis can lead to a 10%, 30%, or even a 60% rating.  
The percentages vary depending on how much the symptoms directly impact a person's quality of life and their ability to work. To obtain a 60% rating, the GERD would need to cause severe pain, blood in the person's stool, and vomiting. 
VA DIC and Esophageal Cancer
If you are the surviving spouse of a Veteran that sadly passed away due to service-related esophageal cancer, you may qualify for VA DIC. Spouses will have to show that they have fulfilled one requirement from the list below:  
Shared a Common Child with the Veteran. 

Married to the Veteran Before January 1st, 1957. 

Married to the Veteran for 15 Years or Less After Discharge. 

Married to the Veteran for a Minimum of One Year. 
Children of Veterans can also recover benefits if they:  
Are Not Married.

Are Not Covered by Compensation a Surviving Spouse Collects. 

Are Under 18 or Under 23 and Attending School. 
Parents of a service member may also qualify, if they:  
Are the Biological, Adoptive, or Foster Parent of the Deceased Veteran. 

Have an Income Below a Certain Amount, Depending on Circumstance(s). 
For parents, the Veteran's death must be in the line of duty, during active training, or in the line of training while on inactive duty – or – they must have died from a service-connected condition. 
Unlike spouses and children, parents are not able to recover benefits when the individual dies of an unrelated condition but experienced a condition that left them fully disabled.