Periodically, Veterans request service connection for obesity due to another service-connected condition that prevents them from exercising.
Conditions such as being handicapped or having a bad back can make it difficult for Veterans to maintain a healthy lifestyle.
Some mental health or gastrointestinal diseases can cause such lethargy that the Veteran does not have the ability to exercise.
The underlying questions are: Is obesity a disease for the purpose of establishing the right to claim service connection to active duty military service?
Can obesity be related to active duty military service? If none of the above is true, can obesity be an intermediate step between a service-connected condition and a non-service-connected condition? The Office of General Counsel for the U.S. Department of Veterans Affairs in their first precedential opinion of 2017, VAOPGCPREC 1-2017, has addressed these questions.
The medical community accepts obesity as a medical disease; however, for VA benefits purposes, obesity is not a disease.
The VA rating schedule does not include obesity because the VA does not consider it a disease or injury for purposes of 38 U.S.C. §§ 1110 and 1131.
Service connection cannot be granted either on a direct or secondary basis if obesity is not designated as a disease.
Nonetheless, the Office of General Counsel has ruled that obesity can qualify as an "intermediate step" between a service-connected condition and another disease that the Veteran wants service connected.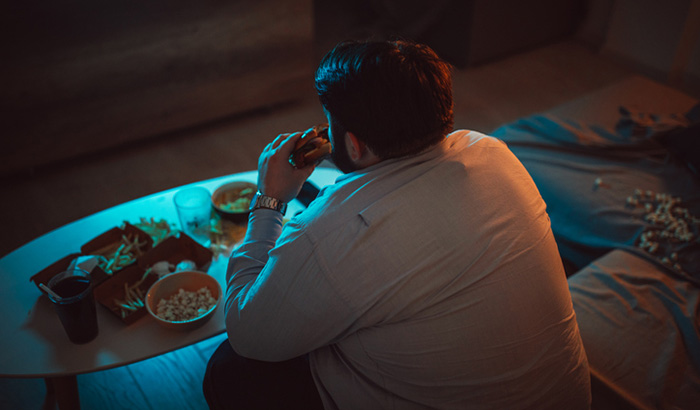 For example, a bad back or incapacitating migraine headaches could make exercise nearly impossible, leading to obesity. This, in turn, could cause Diabetes Mellitus, Type II, high blood pressure, and sleep apnea. These inter-relationships must be connected by a competent medical opinion.
If these questions are answered in the affirmative, the hypertension may be service connected on a secondary basis.
This development is significant for Veterans because there has been a longstanding question for advocates and VA employee's alike regarding the relationship between obesity and service-connected conditions.
There are plenty of Veterans who are service connected for conditions that cause or enhance the possibility of developing obesity and direct cause another disease.
Although it is not a clear victory for Veterans, it is certainly better than a hard denial by the VA on all facets of obesity.
While advocates defended this measure as a common-sense strategy to provide veterans with more options and reduce wait times, critics argued that it could lead to the privatization of Veterans' healthcare and a decrease in the quality of care.
The Veterans Choice Act has undergone several changes since its initial passage, and there have been efforts to make it a more permanent program.
However, its current authorization is set to expire in 2023, and lawmakers are now debating whether to extend it or replace it with other reforms.
Some argue that the Choice program has been successful in increasing Veterans' access to care and reducing wait times.
Others contend that it has not lived up to its promise and has created administrative burdens and increased costs.
The debate over the future of the Veterans Choice Act is an important one, as it will impact the healthcare options available to veterans in the coming years.
Ultimately, lawmakers must balance the need to provide Veterans with timely and high-quality care with the need to ensure that the VA system remains sustainable and effective.
The Choice program was created to allow Veterans who lived more than 40 miles away from a VA facility and who could not get timely appointments to use a "choice card" to receive care at non-VA facilities.
Supporters believed this was a sensible solution to the backlog of patients, but opponents feared it would harm the VA by using funds outside the system and sending Veterans to unprepared physicians.
Critics also objected to the choice program because they believed it would lead to the privatization of VA healthcare.
In 2016, a bill was introduced to expand the program, which was met with opposition from those who were against its privatization.
The "get tough" provision, which aimed to expedite firing authority, was also met with constitutional issues and criticized by opponents.
The VA Secretary Bob McDonald said in 2016 that the transformation of the VA is underway but cannot proceed without Congress acting.
However, he criticized Congress for not acting on proposals he had sent to them.