After three decades of working to prove a theory, Dr. Robert Haley has said that new research confirms sarin nerve gas caused Gulf War Illness. 
Following the Gulf War, roughly 33.3% of all U.S. troops deployed had reported unexplained symptoms such as rashes, fatigue, gastrointestinal and digestive disorders, brain "fog", neuropathy, and joint pain. Federal agencies spent many years actively dismissing the notion that troops might have been suffering from direct exposure to chemical agents, with various Veterans experiencing symptoms being routinely sent to mental health providers. 
However, a study published last month in the medical journal Environmental Health Perspectives used a great deal of genetic research and survey data to help figure out that U.S. service members that were in large part exposed to sarin were more likely to develop Gulf War Illness – what's more interesting is that they also discovered individuals who were exposed, but have a weaker version of a gene that helps you to digest pesticides were nine times more likely to have the aforementioned symptoms. 
"Quite simply, our findings prove that Gulf War Illness was caused by sarin, which was released when we bombed Iraqi chemical weapons storage and production facilities.
There are more than 100,000 Gulf War Veterans who are not getting help for this illness and our hope is that these findings will accelerate the search for better treatment." – Dr. Robert Haley.
What is Sarin?
Sarin, originally developed as a pesticide, was known to have been stockpiled by Iraqi President Saddam Hussein prior to and directly following the Persian Gulf War in 1990 and 1991. 
This synthetic nerve agent attacks the central nervous system and brain and works to kill its victims with an overreaction of neurotransmitters, which causes convulsions and asphyxiation. 
Thousands of coalition troops were likely exposed to sarin and cyclosarin, an organic phosphate that was also used as a chemical weapon when the United States destroyed a bunker housing the weapons at the Khamisiyah Ammunition Storage Depot in Southern Iraq. 
Others might have been subjected to lower levels of contaminants as troops did often report that these chemical weapons and their subsequent alarms went off in the absence of a clear attack. 
In the years that followed the war, Veterans that sought out medical attention through the Department of Veterans Affairs (VA) were met with a prominent level of skepticism and as we mentioned earlier, did get sent to mental health professionals.  
Health surveys that were conducted by the VA in the early 2010's focused their attention mainly on the psychological and psychiatric symptoms, but nothing physical.  
In 2013, Veterans had suspicions of the lack of concern at the VA – this ideology was furthered when a VA whistleblower and epidemiologist named Steven Coughlin came forward saying that the VA had in many ways buried research findings that link physical ailments to military service.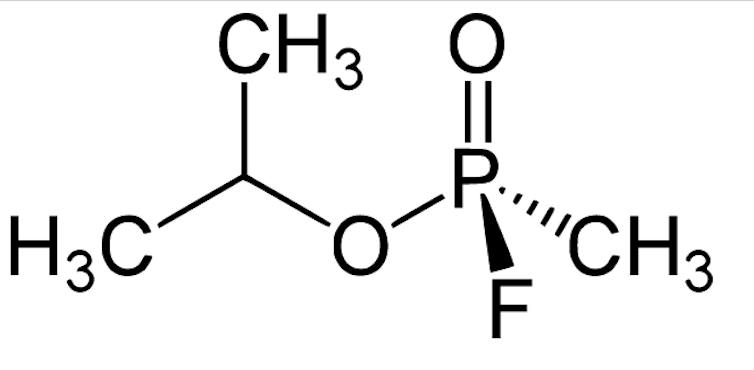 New Study Works to Confirm Previous Research
When working on this new study into sarin, Dr. Haley and his colleagues selected 1,116 Veterans at random – 508 of which were deployed and developed Gulf War Illness, and 508 Veterans who also served but did not develop symptoms. 
From there, they collected blood and DNA samples from each participant, and asked them whether they've heard any information pertaining to nerve gas alarms during deployment and how often. 
Researchers also worked to test for PON1 – this is the gene we mentioned earlier, that helps human beings break down pesticides. The main difference is that some individuals have a variant of the gene that works to break down sarin – while others have a variant that helps process pesticides, but it does not work as effectively when combatting sarin. 
The Findings
The study found that those who reported hearing nerve agent alarms and who had the lesser of the gene variant had a higher risk of developing Gulf War Illness. 

Those with a genotype that is a mix of the two variants had more than four times the chance of contracting Gulf War Illness. 

Anyone who just heard the nerve agent alarms, which were used as a proxy for exposure, raised the chance of developing the condition by roughly four times, but to a lesser degree. 
According to the team, the data "leads" to a higher degree of confidence in the fact that sarin can be a "causative agent" for Gulf War Illness. 
Sadly, the VA is quite strict on deciding service connections – in 2017, a Government Accountability Office Report found that the VA denied 83% of the 102,000 claims filed for Gulf War Illness between 1994 and 2015. 
Dr. Haley notes that this research could "pave the way" for more Veterans to access health care and benefits – he said that the symptoms are caused by brain inflammation, and that may be treatable by scientists once sarin is fully understood. 
"Once we know, we could come up with treatments to reverse it," Haley said. 
Haley went on to mention that he routinely receives letters from Veterans asking if they could get tested for PON1 and whether it'd be helpful.  
"This is the scientific process. Nobody's bad. Nobody's good. Skepticism is the name of the game," said Haley.