As of Saturday, October 1st, 2022, tens of thousands of Veterans are now eligible for health care under a new law that was passed in August of this year, expanding benefits for former service members sickened by various environmental exposures. 
According to VA officials, "tens of thousands" of Veterans can actively enroll in VA health care which will bring forth the largest group, the post 9/11 Veterans, who meet criteria and hadn't previously enrolled. 
The aforementioned group of Veterans will have a one-year window to sign up, according to the law. 
VA Secretary Denis McDonough informed reporters during a meeting of the Defense Writers Group in Washington D.C., on Monday that the VA has now hired additional staff members to help handle these claims and the increased demand for health care. McDonough said: 
"Saturday, we start an open enrollment period at the Veterans Health Administration for health benefits. That's an important moment for us." 
In order to be eligible, Veterans would need to have served on active duty in a combat theater after the 1991 Persian Gulf War, served against a hostile force after November 11th, 1998, or be discharged from or released from active duty between September 11th, 2001, and October 1st, 2013. 
Some additional groups of Vietnam Veterans and Gulf War Veterans are now also eligible to enroll under a particular set of circumstances. Vietnam-era Veterans are eligible for health care if they've served any time in:  
Vietnam: January 9th, 1962, to May 7th, 1975.

Thailand at a U.S. or Royal Thai base, from January 9th, 1962, to June 30th, 1976.

Laos: December 1st, 1965, to September 30th, 1969.

Guam or American Samoa: January 9th, 1962, to July 31st, 1980.

Johnston Atoll: January 1st, 1972, to September 30th, 1977. 
Furthermore, any Veterans who served after the Persian Gulf War and earned an expeditionary medal, a campaign-specific medal, or another combat theater award, or Veterans who engaged in combat against a hostile force on or after November 11th, 1998, will also now be eligible as of October 1st, 2022. 
"I highly encourage these Veterans to apply now for the health care they've earned and deserve," said McDonough. "This expansion will bring generations of new Veterans into VA health care, and increase the health care benefits of many more, which will result in the one outcome that matters most: better health outcomes for Veterans." 
The Sgt., First Class Heath Robinson Honoring Our Promise to Address Comprehensive Toxics, or PACT Act, named for the Ohio National Guard soldier who sadly passed away from lung cancer in 2020 at the age of 39, is now helping to open health care services and disability compensation to an estimated 1 million Veterans who were thought to be exposed to chemicals and pollution during their service.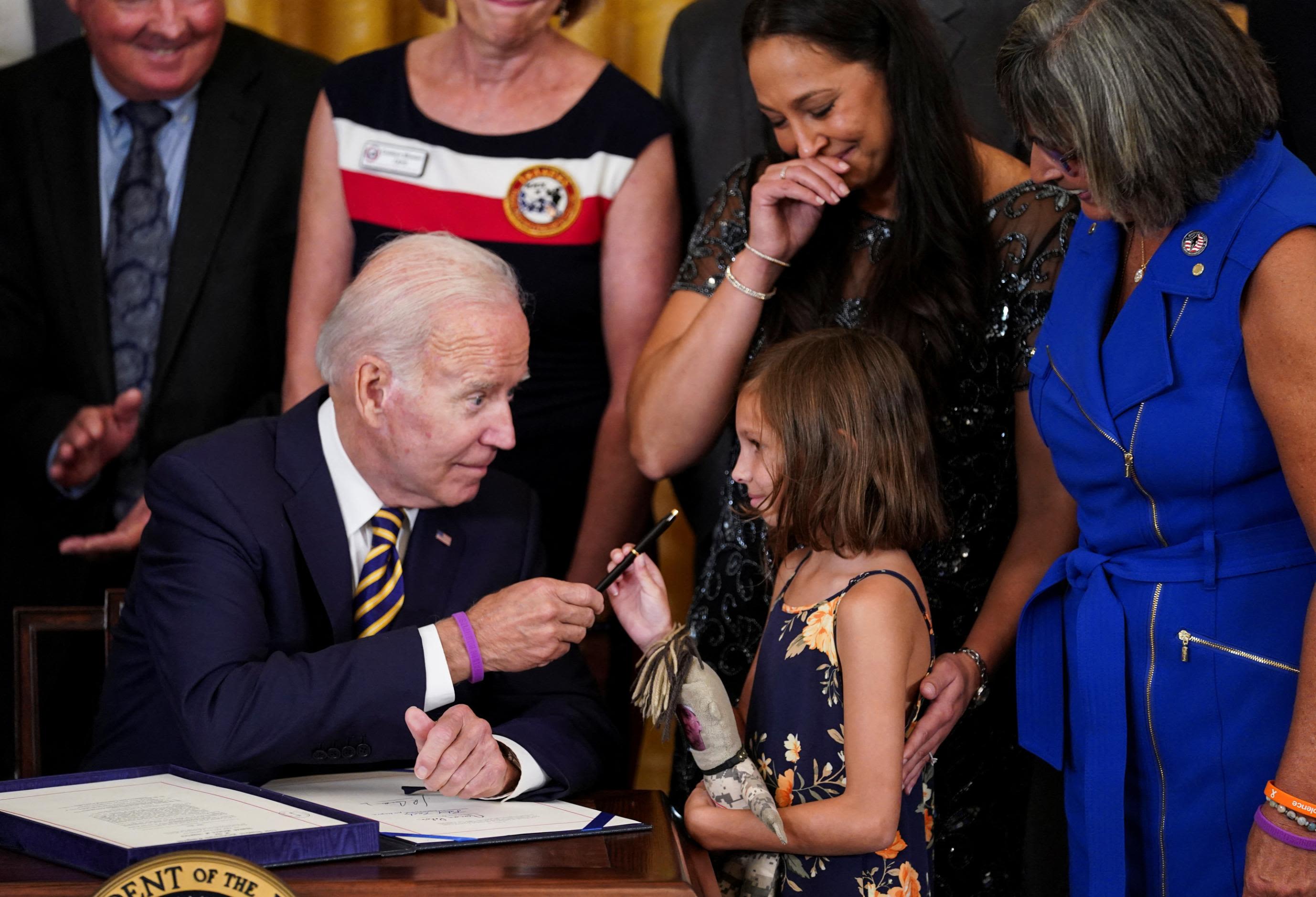 In addition to health care expansion, the law designed 23 illnesses as presumed to be related to exposure to burn pits used in both Iraq and Afghanistan, amongst other locations as a part of the war on terrorism.  
The Department of Veterans Affairs has set up a website to keep former service members informed of their benefits underneath the PACT Act and they are encouraging them to apply either online, or by calling the VA at 1 (800) 698-2411 (MYVA411).  
Under the new law, Veterans can get screened for toxic exposures as well, where they will meet with a health provider to figure out whether they were exposed or have any health conditions related to an exposure. 
The VA has found that approximately 37.4% of the 13,380 Veterans who have already been screened for exposure had concerns worth treating. 
Moreover, according to the VA, the department has set a record for disability compensation claims filed online, and there have been more than 700,000 PACT Act-related claims filed to date. 
The legislation itself is set to cost $277 billion through the year 2031.